Tampa Office Space Brokers Specializing in
Tenant and Buyer Representation
Welcome to Office Space Brokers, where we believe it's more than a transaction. We are a commercial real estate firm specializing in Tenant and Buyer Representation, headquartered in Tampa, Florida. The Tampa office space market is shifting into a Landlord's market which is key to have representation when looking for office space to rent in Tampa, FL, and surrounding areas. Don't be a dog on a leash, jerked around by a Landlord or Seller who controls your every move, forcing you to submit their lease and contract demands.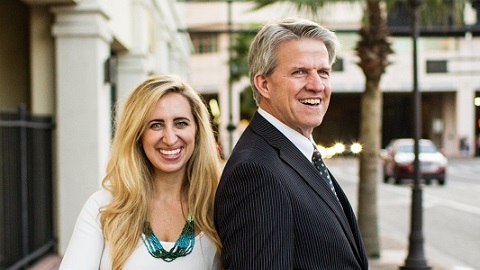 The same mindset applies when identifying and negotiating your office lease or contract. Landlords have an agent representing their best interest; why shouldn't you?
We serve all of our clients – whether that be a local non-profit, large organization or a nationally syndicated company – with the same relationship-focused consistency and provide consistent results that provides our clients with exactly what they need most. Each business is unique, which is why we have a customized commercial real estate service.
Why are we passionate about providing an exceptional level of service with our clients? We believe small to medium businesses keep the heart of the economy pumping. By representing, you, as a tenant and/or buyer, we are your advisor and advocate, taking the guesswork out of the transaction.
We believe it's more than a transaction. We know that we will establish this by client-centered operations and proficiency in our conduct and skills. And most importantly, we focus on listening to our client's needs, identifying solutions and advising on their current and future endeavors.
Our objective is to quickly provide our clients the best possible real estate results, minimize their financial risk and keeping our clients' growth aspirations and financial objectives in mind.
About Us
Over the last 17 years, we've honed our trade and understand the practices of our industry. Our core foundational business practices have catapulted Office Space Brokers to the top of our industry. We want the opportunity to share with you why we are so deeply committed to our clients. And whether locally owned or international, we protect the rights and bottom line for everyone from business owners to nonprofits.
Frequently Asked Questions
When Should I Partner with A Tenant Representation Broker?
If you are looking for a new space, ideally between 6-12 months before your current lease ends (if you are within 6 months, we can still help).
If you would like to renew with your current Landlord, 3-6 months before your lease ends.
Who Pays for the Tenant Representation Broker's Services?
The Landlord pays for our services.
Why Would I Only Work With One Tenant Representative Firm?
Transactional Relationship vs. Fiduciary Relationship. Sometimes businesses' feel that by having multiple Commercial Tenant Representatives looking on their behalf, they will gain market efficiency and a better transaction. However, the opposite is true. If you have several representatives working with you, they are not an advocate for you, and are only serving as a "Transactional Broker" with are only obligated to be "fair and honest" to both you and the Landlord.
Are you looking for specific details about a office building or commercial space in Tampa, FL?
Are you needing to relocate your office or business to a new location in the greater Tampa area?
Are you seeking to fill a commercial building or office space with an exemplary tenant?
Do you have more questions about how Office Space Brokers can help your business?
Call our office (813) 289-3700 to speak to a team member directly or fill out the form on the right to send us a message.  We hope to hear from you soon!
How Can Office Space Brokers Help Your Business?
Have a Question or Need Info About a
Particular Property? Call (813) 289-3700
"It has been great to work with you and your team. The professionalism is exemplary. I admired the promptness, responsiveness and thoroughness of the job done by you. It was a pleasure to have your team work with us and I would recommend you highly to my friends and other people at work!"
Dr. Junaid Ahmed, M.D.
"I am so thankful our friend referred us to Office Space Brokers. OSB saved us time because of their local knowledge and they are very thorough to ensure they understood our requirements to identify a strategic location that would position our business to thrive. They are genuine in representing us and consistent with their communication thorough the entire process. OSB has even gone above and beyond our expectations and they were a tremendous referral source to the Tampa Bay business community."
Letizia, Franchisee – Sharkey's Cuts For Kids
"From the beginning to the end Office Space Brokers consistently kept me informed and provided a professional level of service. They are very personable, took the time to have a good understanding of our needs and are easy to work with. OSB were very helpful with negotiating lower lease terms, including saving us 20% lower of the asking rent and 60 days of free rent concessions and tenant improvements. They definitely had our best interest at heart."
Sandra – Brickhouse Cardio Club
John Drinkard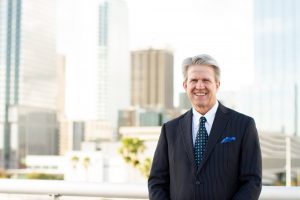 Managing Broker
Office: (813) 289-3700 Ext. 1
Email: jd@officespacebrokers.com
Chelsea Drinkard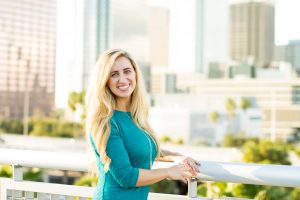 Associate
Office: (813) 289-3700 Ext. 2
Email: cd@officespacebrokers.com