Share This Post With Your Friends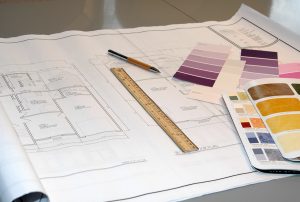 You don't always need a degree in Interior Design or a constant marathon of HGTV to put together a top-of-the-line office space design. With the help of our 4 handy tips below, you can confidently put together your office space design that meets your needs and enhances your business in no time at all.
Consider the crucial. What are the most important elements of your office space? Is it color palette, maximizing space or creating a communal work environment? Once you identify what matters most, you'll be able to direct your focus to making the most of what actually matters to you and your company, instead of being overwhelmed or caught up in what is trendy or common.
Determine your office needs. Do you have 5, 25 or 100 cubicles that need arranging in the perfect layout? Are you most interested in creating open space for impromptu brainstorming sessions? Will you and your employees need a constant rearranging of furniture for various meetings or will things remain stationary? Once you've identified the needs, make a list of everything to accomplish in your design – the perfect work set-up, a beneficial communal space, a relaxing kitchen area, an impressive conference room, and so on. As you move forward in the design process, keep this list within grasp as you make decisions.
Assess your space. A good office design rule of thumb is to account for approximately 150 square feet per employee, a number which was dropped from 250 square feet in years past. Adding up the number of people who will consistently work in-office for conference and training rooms, kitchen area and along with the amount of space needed to accommodate desks, cubicles or tables for each will help to give you a better feel for how much space you've actually working with.
Incorporate an ideal palette. Colors, patterns and textures can dramatically increase your work productivity, business creativity and office aesthetics. Don't settled for builder beige (LINK TO 3 Colors That Can Transform Your Office Environment blog post) – putting effort into figuring out the best hues, wall colors and artwork to use in your office design has tremendous value to your setting, the tone of your company and the vibe it will send to visitors and potential clients.
These 4 tips are critical when utilizing your office space design to work for you to bring value by fostering an atmosphere of productivity, office moral and "wowing" your prospective clients. At the end of the day, your office space is a direct reflection of who you are as a company. For those who require more precise estimation of space and layout, utilizing a Broker and commercial interiors firm can reconcile your current and future requirements to retrofit an ideal and efficient layout.
Share This Post With Your Friends