Share This Post With Your Friends
Brighten up employee morale and don't let rainy spring days and the office humdrums get the hold of your employees this season. Instead, take a look at these three easy tips for boosting office morale.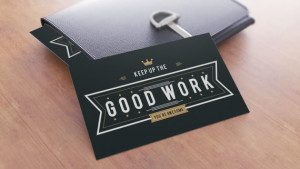 1. Embrace the unexpected – How to brighten up employee morale? Surprise those who work hard in your company. Cater lunch once in a while. Leave gift cards or coffee on employee's desks as a welcome "keep up the good work". Leave caffeinated gift, or little treats in the break room for easy munching during the day. This unexpected action does take some creative planning. It is a simple way to add more value and appreciation all around.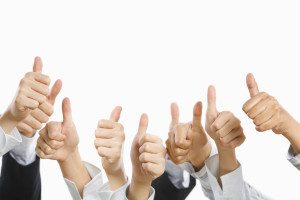 2. Express verbal recognition – Consider adding a couple minutes at the beginning of each brainstorm session or all-staff meeting. Call up and praise each employee for something they have done that to add value to the company. Praise a characteristic you appreciate about them. By rallying around your employees, and building them up, you can easily add a lighter, more joy-filled atmosphere to your work environment.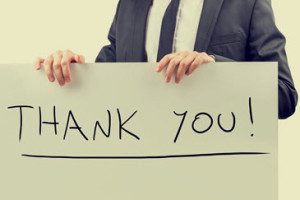 3. Say thank you with time off – Offer an unplanned half day on a Friday to give employees a long deserved weekend. Compensate employees who regularly put in hours above and beyond the normal work schedule. By validating an employee's effort in the company, you are in a sense saying, "I see the hard work you're doing and I am grateful to you for it." And this gesture will gain long-lasting happiness for the whole company.
Whether facing a summer slump or the winter doldrums, everyone occasionally needs a bit of help to remain engaged and motivated. The common theme in all of these ideas is caring, recognition, rewards and appreciation. These small fresh ideas brighten employee steps can go far. What additional ideas has your own organization used with success?
Share This Post With Your Friends