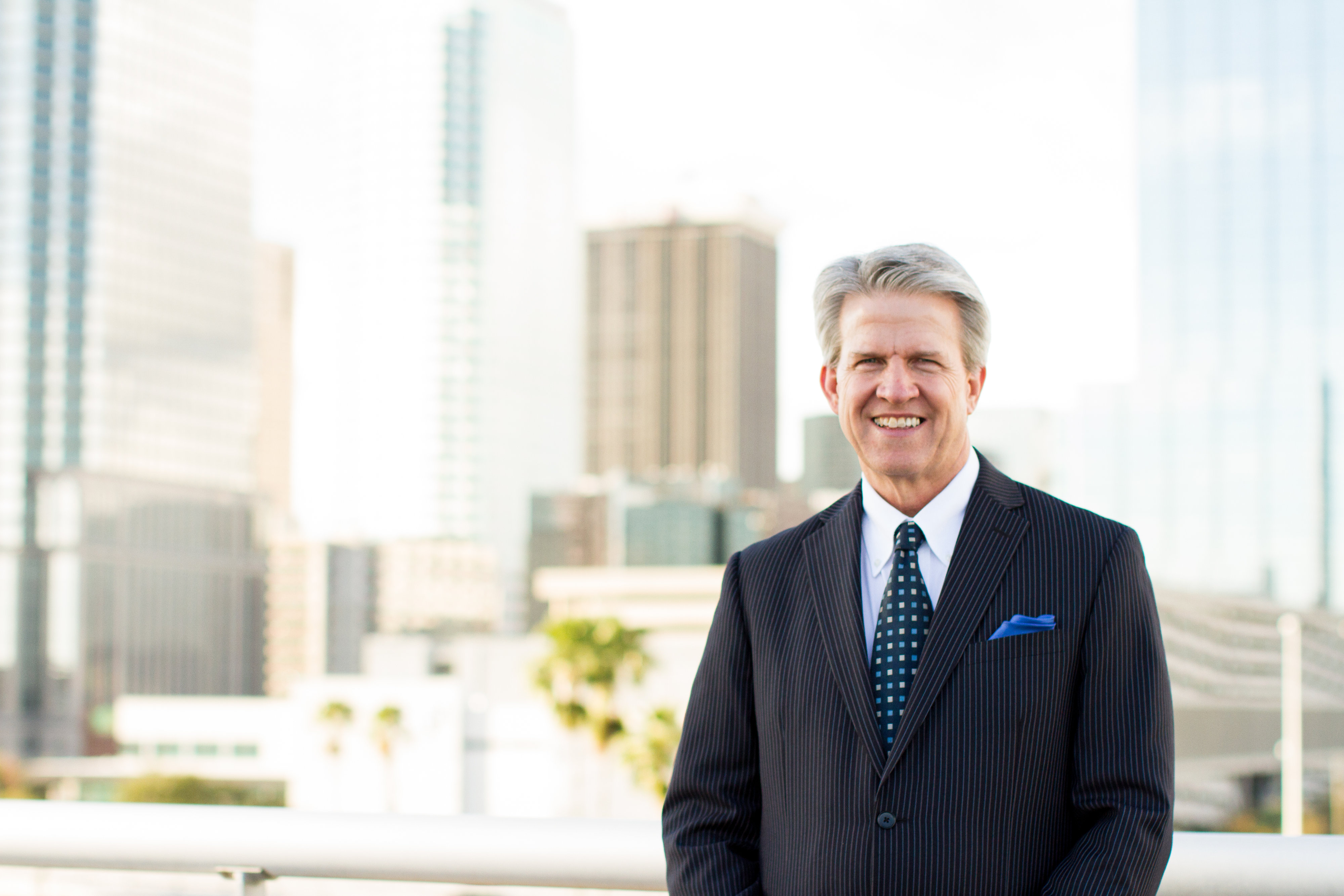 John Drinkard began his commercial real estate career in the late 1980s. John began his career as a Leasing Director for The Austin Group for 12 buildings totaling 910,000 square feet and was quickly promoted to Senior Leasing Agent. In 1994, John was promoted to a Minor Partner and started the brokerage division of The Austin Group.
In 1998, John founded Drinkard & Company, Inc., specializing in Tenant Representation, Investment Sales and Corporate Advisory Services.
Over the years, John has executed leases and purchases for over one million square feet. He has a track record of negotiating office, warehouse, retail, land and investment purchases, build-to-suite transaction services, negotiating financial and tax incentives, financial and acquisition strategy analysis, and extensive government negotiations.
John is actively engaged in the community from coaching basketball for the past 10 years at the local Bob Sierra YMCA to serving as an Usher at his church. John, his wife, Jacquie, youngest daughter and two dogs, live in the Tampa Bay Area. John is a recent first time 'Granddad' with his oldest daughter and son-in-law in the South Carolina area.
Education
Virginia Tech, B.A. in Communications
Professional Activities
Florida Department of Real Estate Licensed Broker
Broker License #BK507713
Awards and Acknowledgements
Office Finder Top #1 volume Broker in 2003 and 2004
Office Finder Top 10 ranked 1998-2010
Community Engagement
CEO Council of Tampa Bay, Membership Committee, previously: Chaired Philanthropy Committee
Tampa Christian Fellowship, Board of Directors
Lesley Peters Halfway House, former Advisory Board
Tampa Bay Innovation Center (TBIC), Board of Directors, previously: Advisory Board and Head of Mentorship
Field Forensics, former Board of Directors
Counsel Of Growing Companies-USF Connect, former Advisory Board Member
University of Tampa School Of Business/Entrepreneurship, former Board of Directors